Ellie Holcomb – "As Sure As The Sun" Out Today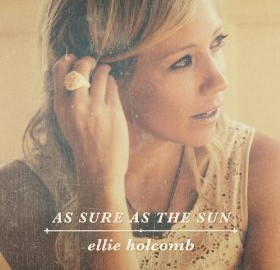 The fantastic Ellie Holcomb released her new record As Sure As The Sun today. Ellie has an amazing voice and writes incredibly beautiful and insightful lyrics.
It was a joy to be in the studio with Ellie and co-producers Ben Shive and Brown Bannister. I'm honored to have been a part of this one. Check it out on iTunes here.