I recently had the pleasure of recording and mixing a couple of live acoustic and vocal performances for L.R. Baggs Handcrafted Video series. Lloyd Baggs and his crew are amazing. They make hands down the BEST acoustic guitar pickups and accessories in the world, and they're truly fantastic people who are passionate about music and what they do. I recorded 2 different artists for this series, brilliant singer-songwriter Matthew Perryman Jones and throwback country artist Sturgill Simpson. All of the recordings feature only a vocal mic and an L.R. Baggs pickup. No mic whatsoever on the acoustic. Pretty cool.
Matthew's video series is up now at L.R. Baggs website: Here
And be on the lookout for Sturgill's series coming soon.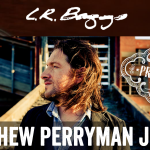 Check out this 3 song sampler from Vienna Teng's upcoming record "Aims" that I had the pleasure of engineering. This stuff will melt your brain…in a good way. Cason Cooley does it again. Genius work guys.
Also check out an interview in USA Today with Vienna about the songs: Here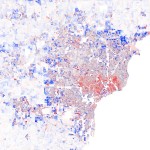 I haven't posted much lately, 'cause it has been non-stop. In the past month I've: wrapped up the Nico Moon record, tracked Audrey Assad's new record "Fortunate Fall" due out August 13th, tracked stuff for Phil Wickham, Matthew West and Lacey Sturm (formerly of Flyleaf). This week it's been 3 days of tracking for Jill Andrews' new record at my and Will Sayles' new studio The Trophy Room. Will's producing Jill's record, and it is turning out GREAT.
Next week is filled with more tracking for Katie Herzig's new record and a Brandon Heath Christmas record. Let's go.
Here's a shot of the tracking room at my new studio The Trophy Room: